Posting date:
03 February 2022
Manufacturing is an industry on the rise and can provide a fruitful career to the right professional . The variety of disciplines within manufacturing offers you the opportunity to learn a vast range of skills and gain valuable experience in different roles. Manufacturing is a major contributor to the global and national economy and is an industry that will continue to see growth in the coming years.
South Carolina is in the midst of a manufacturing boom and there has never been a better time to forge a career in the industry. Manufacturers in South Carolina account for 16.27% of the total output in the state and that is set to increase in the coming months.
From excellent career prospects to a fantastic quality of life, South Carolina could be the perfect place for you to take the next step in your manufacturing journey. Here, we discuss why a manufacturing job in South Carolina could be perfect for you.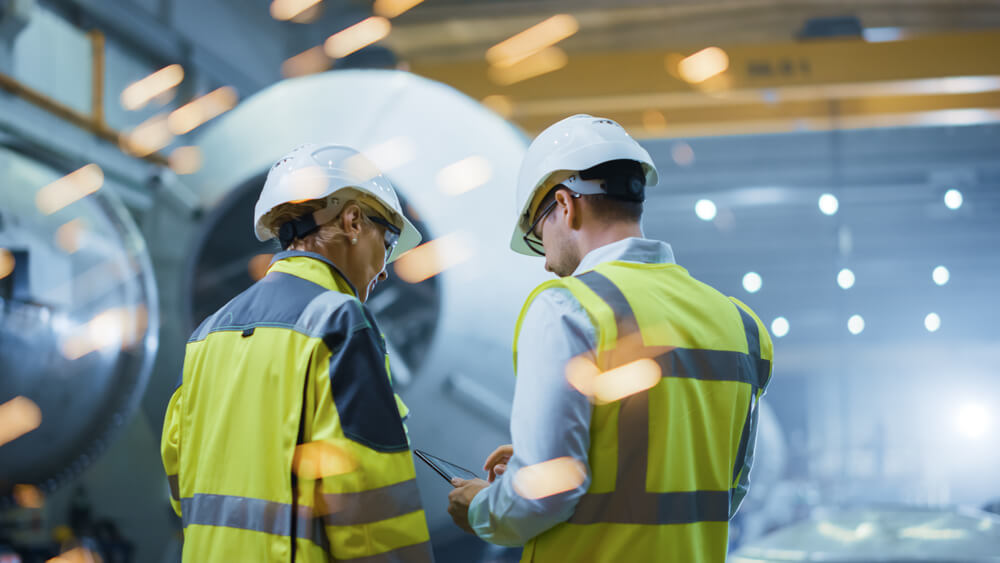 A great environment to further your manufacturing career
Over the past decade, South Carolina has seen major growth in its manufacturing sector and remains an ideal state to propel your career to new heights. South Carolina boasts some of the best incentive programs in the nation, as well as a favourable regulatory environment, access to capital, and competitive labour costs. All these positives encourage firms to conduct their business in South Carolina, leading to a thriving industry and increased job opportunities.
In the past year, the state has seen some major developments in the industry, including Siemens' expansion of its Spartanburg facility. In addition, M.C. Dean's $7 million investment into Charleston County is set to create hundreds of new jobs. Expansions such as these are expected to continue throughout the state over the next decade, making South Carolina one of the most exciting manufacturing prospects in the country.
A strong economic growth forecasted
South Carolina offers a host of competitive advantages to the manufacturing industry, which is just one of the reasons the industry has seen substantial economic growth over the past decade. As a result, South Carolina's manufacturing industry is expanding drastically which has contributed significantly to the state's overall growth.
As a coastal state with easy access to the busy Port of Charleston and the efficient, domestic rail and highway system, South Carolina is an ideal location for manufacturing firms. The state's geographic position and as well as its access to a range of large-scale suppliers makes it a force on both the domestic and international market.
The incentives that South Carolina currently offers make it an enticing state to conduct business in a post-pandemic era. As such, South Carolina will continue to experience strong economic growth both in manufacturing and across the wider economy.
Workforce development initiative
South Carolina offers workforce development programs that serves as a link between current and potential employers and the South Carolina workforce. This innovative initiative emphasizes creating career pathways for workers through a combination of career counseling, qualification recommendations, on the job training and apprenticeships.
By creating an efficient link between workers looking for opportunities and manufacturing firms, the state can continue to provide skilled workers that will help their companies flourish in the global economy.
This program makes South Carolina a brilliant state to propel your manufacturing career in as you have access to a structured pathway that will provide you with every resource possible to help you flourish.
Life in South Carolina
South Carolina is one of the country's most vibrant states; its population of over five million people provides an electric atmosphere to go along with its rich culture.
Particularly popular for being one of the lowest taxed states in the US, South Carolina offers a strong economy, superb job prospects and plenty of history. With its film festivals, superb restaurants, award-winning universities and more, this brilliant state offers you everything you need to experience a high quality of life.
In addition, Texas' diverse environment provides ideal conditions for a range of lifestyles. Whether you're a fan of coastal living or the slower pace of the suburbs, South Carolina has it all. If you're looking for a busier city environment, the north-western section of the state provides easy access to the major cities of Charlotte, NC, and Atlanta, GA.
Are you looking for a career in manufacturing?
At TRS Craft, we have an outstanding team of consultants who have a strong track record of recruiting the best professionals into roles within the manufacturing, construction, and oil and gas industries.
We work with a wide range of clients and candidates, building long-lasting relationships and helping grow careers in the process. We're passionate about delivering an excellent recruitment service and we pride ourselves in our longevity and success over the years.
Take a look at our range of manufacturing jobs in South Carolina or contact us today for more information on how we can help your manufacturing career.
Our insights