Who we are
TRS Craft Services is a leading recruitment company for skilled, semi-skilled and field services talent.
TRS Craft Services is part of the TRS Staffing Group which in turn is a business line of Fluor Corporation. Fluor design, build and operate major projects throughout North America and around the world today.
Our expertise and experiences is built on supporting Fluor nationally and internationally over the last 30 years.
We develop resources, skills and specialist expertise to benefit our clients and candidates. These essential tools are required in sourcing and retaining highly-skilled teams for projects of all sizes, including some of the world's most complex multi-billion dollar mega-projects.
For candidates
For our candidates, we help to place talented individuals into projects around the world from large scale construction to small warehouse and manufacturing facilities.
For clients
TRS Craft Services offers contract hire, direct hire, managed services (MSP), vendor on premise (VOP), recruitment process outsourcing (RPO) and payroll services to a broad range of clients and markets.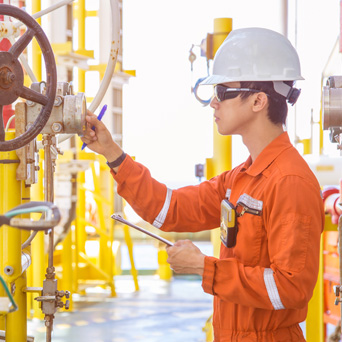 Learn More Our recruiters are highly experienced in finding skilled craft professionals across construction, engineering, operations & maintenance, project services, commissioning and shutdown/outage needs. From the apprentice to the senior discipline supervisor, we have the experience and understanding to match the skills and knowledge of the candidate to your project needs.
Services
We can also supplement your local or international project needs with skilled temporary foreign workers who are legally compliant to work in the country where they are required.
Our comprehensive craft recruitment services cover: temporary and contingent workforce recruitment, direct hire and the scale and flexibility to supply anywhere from 1 to 2,500 workers at a single site, individually or in teams. As current and future solution providers, we provide direct hire and total workforce packages for contingent needs including:
Recruitment
Pre-mobilisation
On-boarding
Worksite mobilsation
Recruitment Process and HR Process Outsourcing
Assignment Personnel Management
All of our staff work from modern offices equipped with the latest IT and telecommunications. Our extensive national and international database provides a current resource of skilled craft professionals. It is continually refreshed with updates on existing and the addition of new talent.
Our proven payroll, personnel and administration systems enable us to mobilise large numbers of craft workers to wherever they are needed ready for productive work. We are very experienced in managing all aspects of human resources and industrial relations ensuring that project productivity is not disrupted
Our company ethos

At TRS Craft Services we value diversity and sustainability across all of our business activities.

We hold sacred the current and future well-being of people, employees, customers, and communities in which we work and live. We live by the highest ethical standards. Our actions are consistent with our values and principles. We treat all people with dignity, respect each other's perspective and share knowledge and resources to achieve excellence, deliver value, and grow individually and collectively. We strive to deliver quality 'fit for purpose' solutions at unmatched value.