Posting date:
27 January 2022
The manufacturing industry is continuing to see growth after rebounding from the Covid-19 pandemic and has returned to being a rewarding sector for skilled professionals . The range of disciplines within manufacturing offers fantastic flexibility and allows individuals with varied skillsets to find a role that suits their abilities. Manufacturing is a major contributor to the global and national economy and is an industry that will continue to see growth in the coming years.
The Texas manufacturing industry ended 2021 on a high , and the anticipated growth of the sector makes now the ideal time to take the next step in your manufacturing career. From bright job prospects to an environment that accommodates various ways of life, Texas is fast becoming one of the most popular states to forge a career in. At TRS Craft, we are experts in the manufacturing industry and here, we discuss why a manufacturing job in Texas could be perfect for you.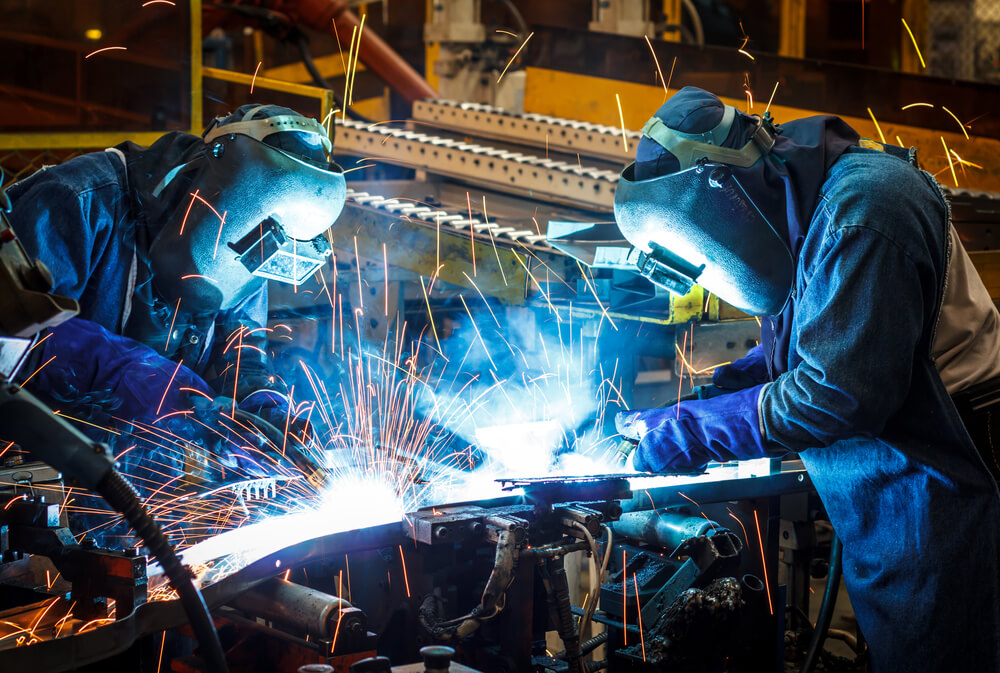 A favourite for manufacturing firms
With one of the best tax climates in the nation as well as a strong workforce and solid infrastructure, Texas remains a top destination for skilled manufacturers to further their careers and is one of most prosperous manufacturing states.
Texas is a large and diverse state, with its many regions offering various inherent and unique incentives for manufacturing firms. The state has a range of resources that make it an attractive area for large firms and draws investment from all over the globe. Natural resources can provide firms with cheaper access to energy or river systems that can lower transportation costs; and a highly educated and skilled workforce attracts innovative and advanced manufacturing industries.
In addition, it has an extensive supply chain network of airports, seaports, interstate highways and railways; making it an efficient export of international manufactured goods.
Ultimately, Texas is the ideal state to carve out a career in and the evolving environment gives workers every chance to flourish in a range of rewarding manufacturing roles.
A positive economic outlook
The Texas economic outlook is positive and is forecasted to grow even further throughout 2022 according to the Texas Leading Index. Almost two years after the COVID-19 pandemic began, Texas has recovered almost all of the 1.4 million jobs it lost and is well on the road to recovery. The Dallas Fed's Texas Employment Forecast anticipates 5.1 percent growth in employment for 2022 and economic expansion also is expected to significantly increase.
The Texas manufacturing industry accounts for 13.07% of the total output in the state, and it is a driving force for the economy of the state. Therefore, as the economic outlook of Texas increases, more jobs are created, and salaries will increase to ensure that the state retains the best talent. Despite supply-chain disruptions and delays attributed to Covid-19, manufacturing industry in Texas has displayed positive job growth that will continue into 2022 and beyond.
An unmatched standard of living
Texas is a truly diverse state with an abundance of character and culture to immerse yourself in. It's the second-largest state in the US and its varied environment makes it perfect for all ways of life. You can find deserts, mountain ranges, picturesque coastal areas and an interstate route that makes traveling through the Texas seamless.
For those who are more accustomed to city life, Texas is home to great cities including, Houston, San Antonio and Dallas. Each city is rich with history, culture and is quickly becoming a favourite for families and young professionals alike. Coupled with the emergence of new manufacturing career opportunities, a high average salary, low unemployment rate, and low taxes, Texas is ideal for those that want to enjoy a higher standard of living.
Are you looking for a career in manufacturing?
At TRS Craft, we have years of experience recruiting the best professionals into roles within the manufacturing, construction, and oil and gas industries.
We have built long-lasting relationships with a wide range of clients and have placed thousands of top candidates in rewarding roles. We're passionate about delivering the best recruitment service and we pride ourselves in our unmatched success over the years.
Take a look at our range of manufacturing jobs in Texas and take the next step in your manufacturing career.
Our insights